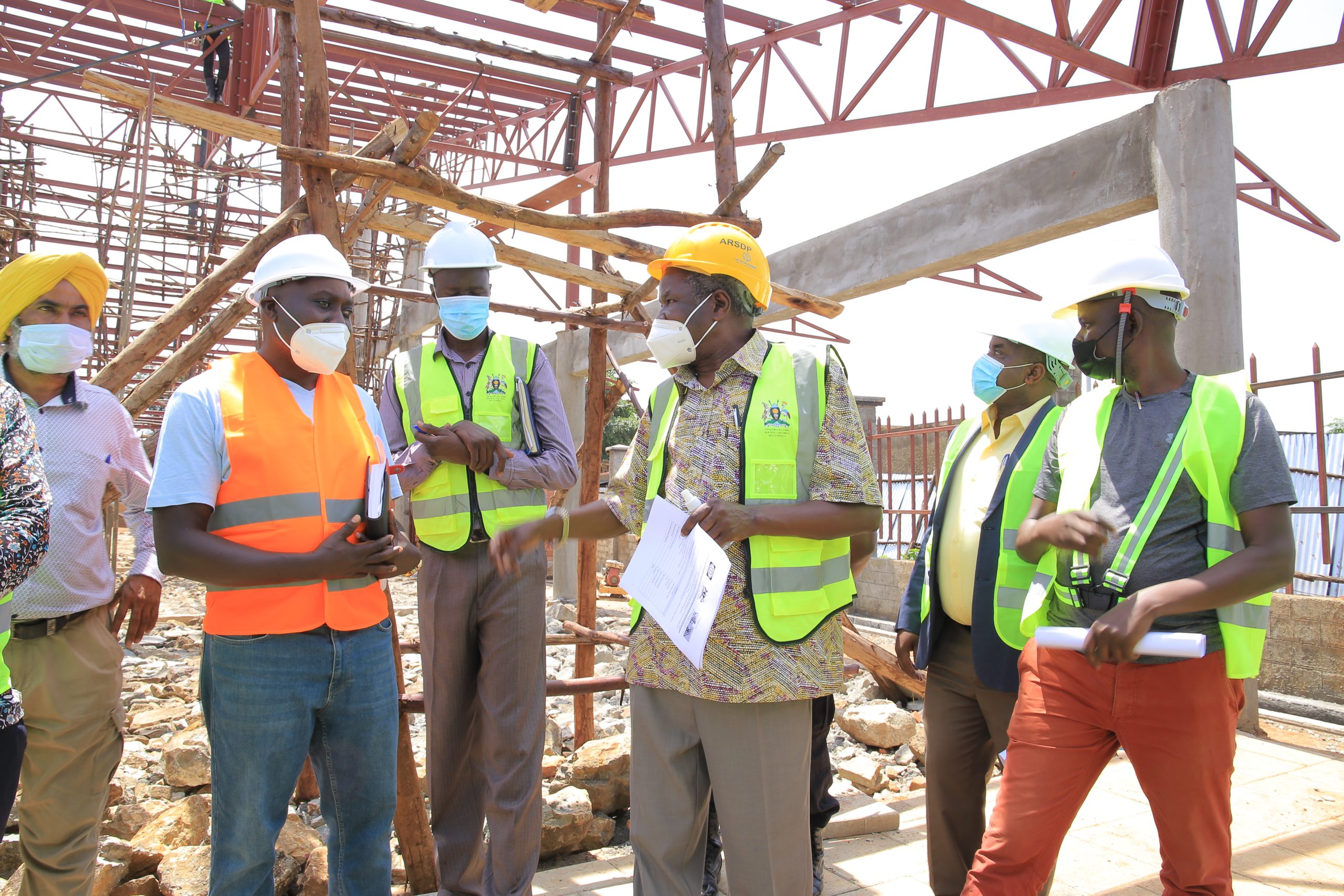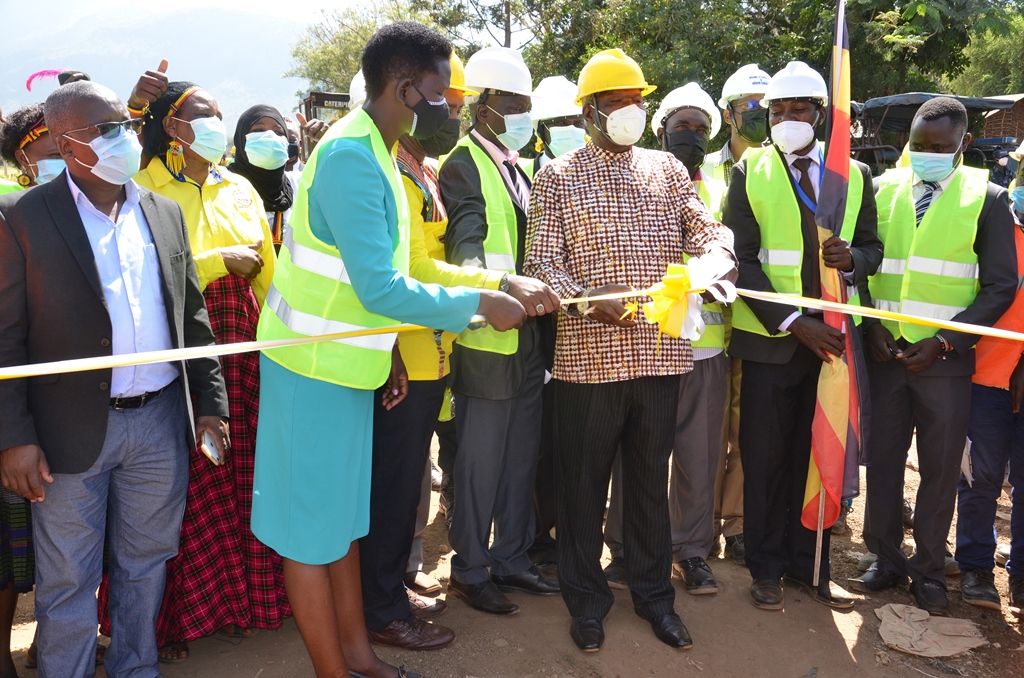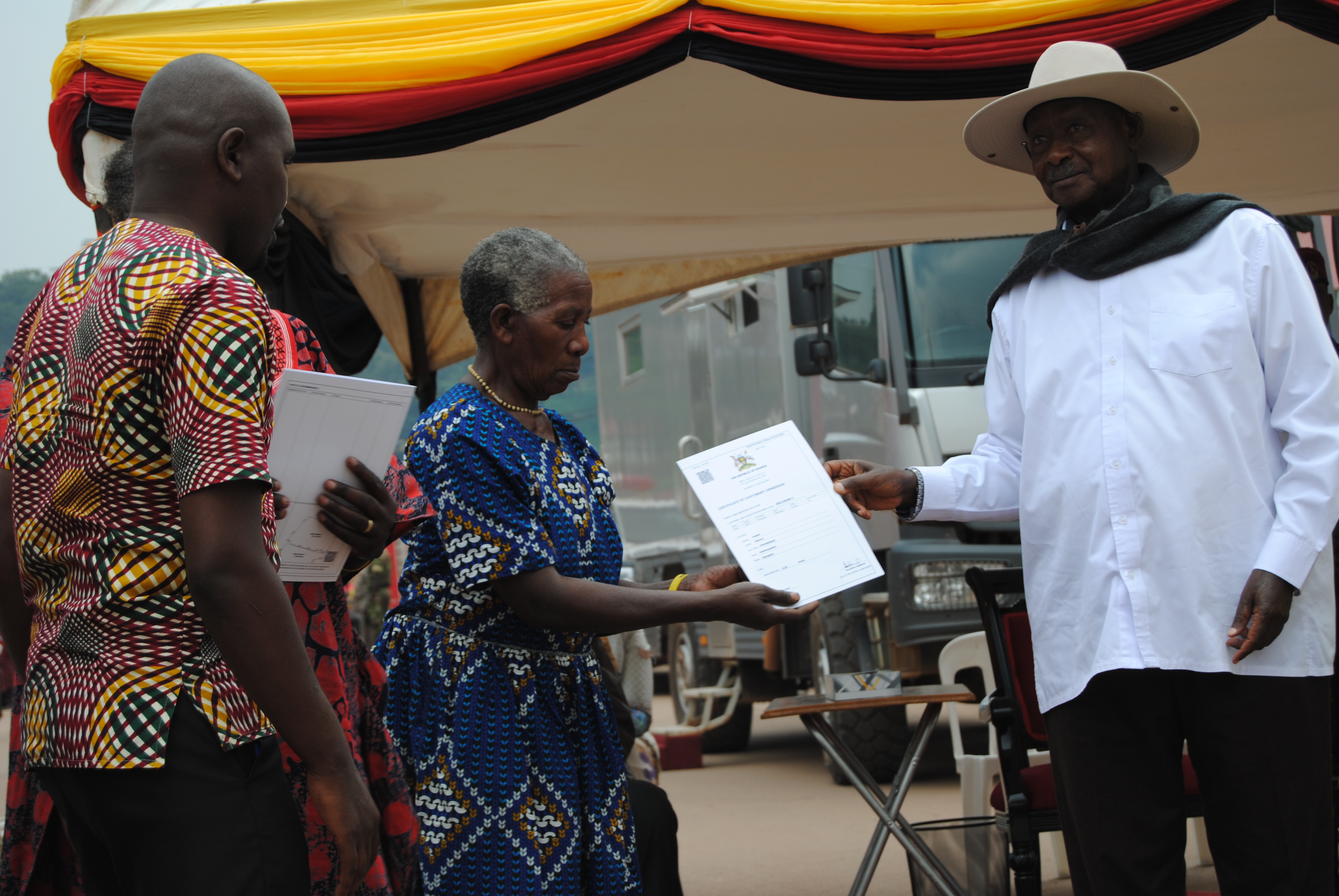 Slide 1
Hon Minister inspecting civil works on the Kabaale Market in Hoima district
The Honourable Minister inspected the construction of markets under the Albertine Regional Sustainable Development Project (ARSDP). The Facility has since been completed and the vendors resettled in.
Slide 1
Hon. Persis Namuganza handing over customary certificates of title in Namutumba
The Honourable Minister handed 400 Customary Certificates of Ownership to Families during a handover ceremony to residents of Namutumba District.
Slide 1
Hon. Obiga Kania at the Ground Breaking ceremony of Jie road in Moroto
The Hon. Minister for Urban Development at the Ministry of Lands, Housing and Urban Development launched roads completed under USMID Program in Moroto.
Slide 2
Meeting with Chairperson NPPB
This meeting was held between the National Physical Planning Board and the Mbarara City Authorities. It was done to harmonize to ensure that the National Physical Planning Board mandate is adhered to in regards to Mbarara City.
Slide 3
H.E The President Handing over Customary Land Titles to owners in Kabale
The President in an event held in Kabale District organized by the Ministry of Lands, opened the Kabale Ministry Zonal Office and handed over some customary land titles to owners in the launch.
Welcome to the Ministry of Lands, Housing & Urban Development
We are responsible for providing policy direction, national standards and coordination of all matters concerning lands, housing and urban development. We are responsible for putting in place policies and initiating laws that ensure sustainable land management, promote sustainable housing for all and foster orderly urban development in the country.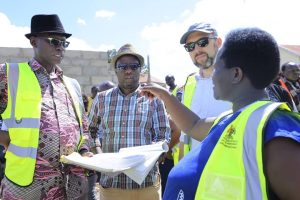 On April 27th 2023, officials from the World Bank, the...
Read More